It is the text from here.
Narita station square / Hanasaki-cho neighborhood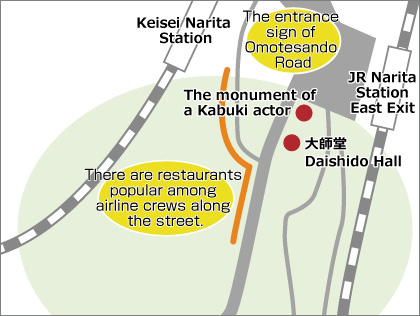 In the entrance of Omotesando, international atmosphere fuses with a Japanese tradition
The area where knows a characteristic of Narita where Narita station square, the Hanasaki-cho district has two faces called Naritasan Shinshoji Temple and the Narita International Airport well. There are many restaurants where a foreign tourist and the crew of the airline gather while the people whom a monument of Kabuki which is traditional arts of Japan visits are met, and the international atmosphere is rich, too. It is charm that exoticism coexists with traditional culture in Japan.
Visiting it starts from Narita from here!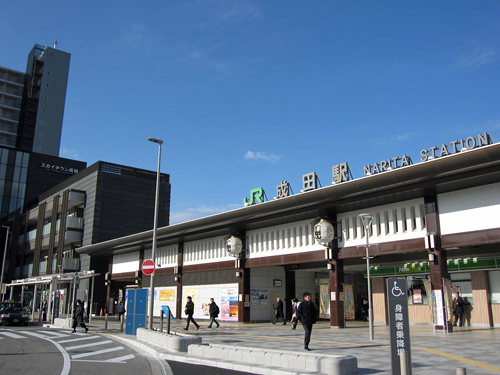 The entrance of Omotesando is in front of Narita Station, and the monument that the image of the Kabuki actor is built becomes the mark.
There is Daishido where I enter at an entrance, and an image of the propagating Buddhism Great Teacher is put in the left immediately and can calm a feeling in a quiet temple. Please drop in before worship.
The restaurant where the crew of the airline gathers
The feature of this area is that there are many shops where are popular among a foreign tourist and the crew of the airline. I am lined with the restaurants where the international atmosphere including the Ramen shop where popularity spread out by word of mouth and the bar which the restaurant of each country dish, a former cabin crew run is rich in, and a town of Narita that is a doorway to the world is symbolized.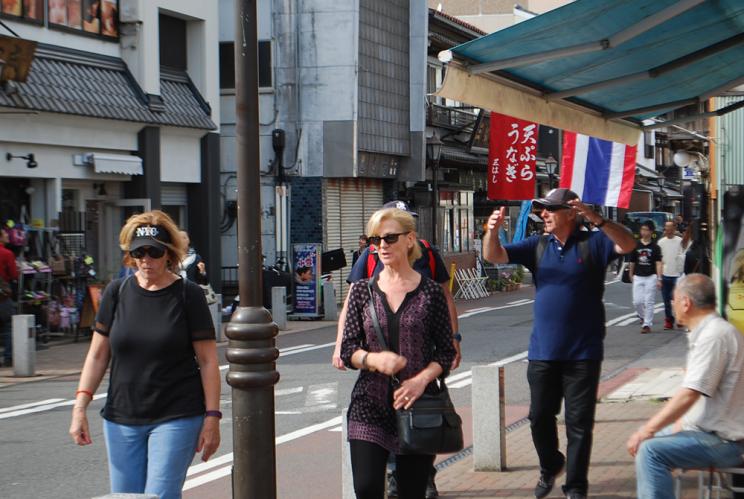 Recommended point
The popular shop "Ramen Bayashi" which airline crew of the world gathers for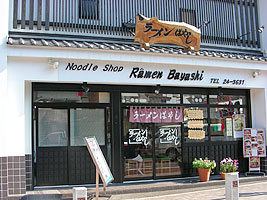 It is this ramen shop to be quite popular with airline crew going into service in Narita International Airport. I become the reputation by word of mouth, and 80% of the visitor seems to be a foreigner now. The English menu is prepared for, too.
List of stores