It is the text from here.
Sanrizuka Sakura No Oka Park
The hideaway spot that is located in the south side of the A runway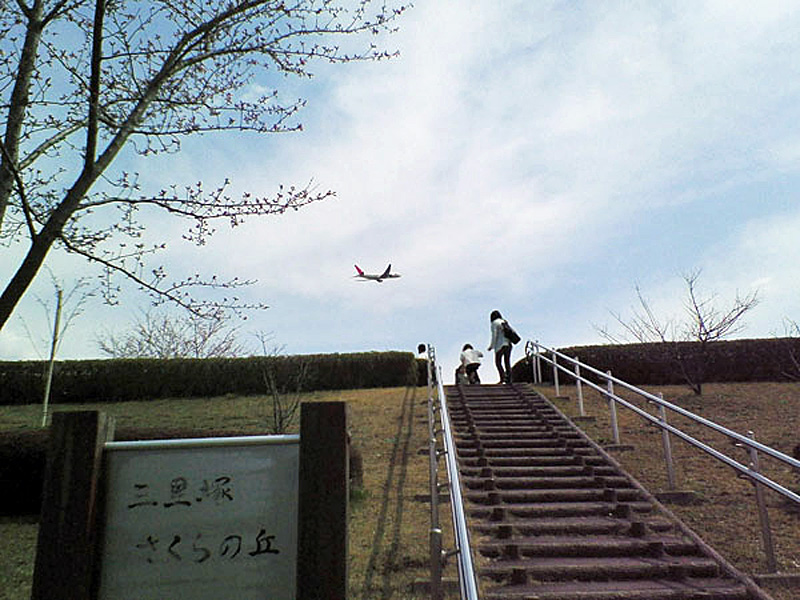 There is the Sanrizuka Sakura No Oka Park at the position near the maintenance district of the Narita International Airport A runway south side. According to the name, a lot of cherry trees are planted and are full of cherry blossoms and people that there is many it to enjoy collaboration in airplane in spring.
Seeing from the hill of the cherry tree, the way of the airplane is the just east direction.
The early rising is virtue of the low cost. As the A380 airplane of total the second floor specifications lands early in the morning, the beautiful sight of an airplane which did it backed by the morning sun on a day of the south wind operation can be photographed.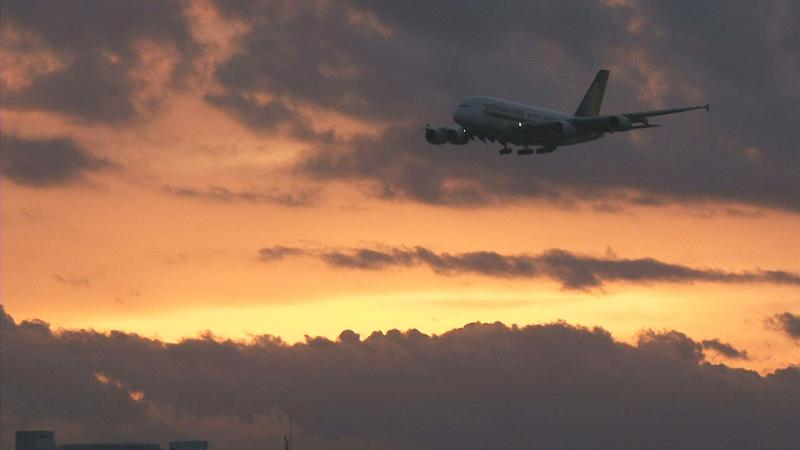 Small memo
In the case of south wind, an airplane takes off to the hill direction of the cherry tree. In addition, in the case of the north wind, the state that the sight of an airplane of the airplane approaching distantly from the Kujukuri Beach area grows big more and more can be enjoyed. As the maintained hanger (hangar) and airplane of the airplane can be put in the camera together, composition may be arranged variously.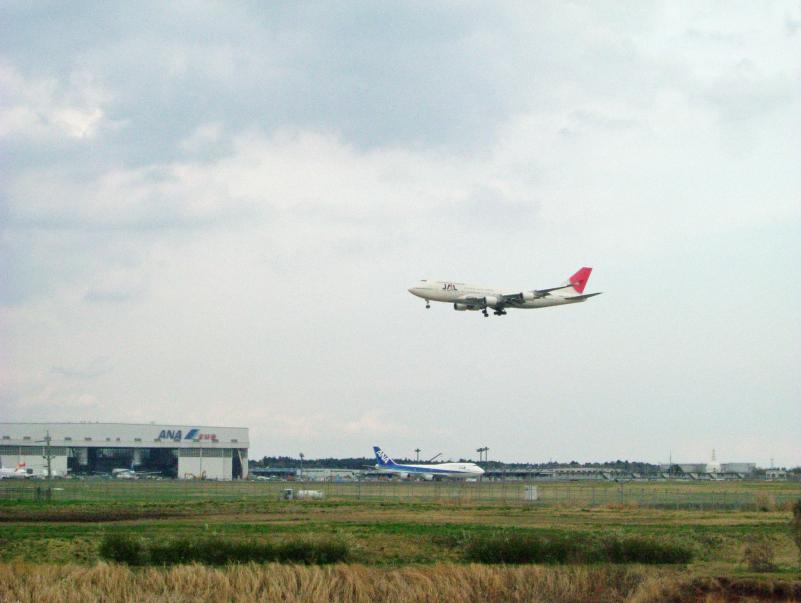 It is an angle meant "a specialty of Narita". Two airplanes flying in parallel can be photographed to make a landing (it took off) towards A runway of 4,000m and B runway of 2,500m.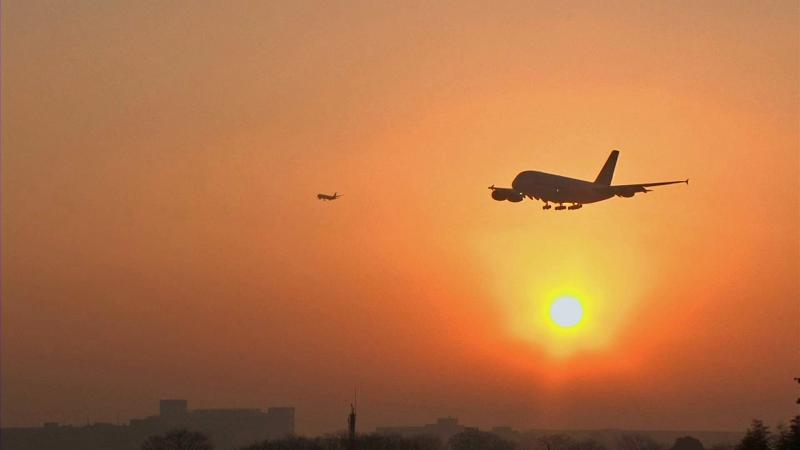 Address
Sanrizukagoryo, Narita-shi ranch 1-722
Traffic access
From JR Narita Station Omotesando Exit (the east exit) 1.2 turn platform
Getting off at "house entrance" for JR bus Yokaichiba Station bus stop is about 10 minutes on foot
A rate: 540 yen for adults, 270 yen for children