It is the text from here.
To a mascot Grand Prix 2017 growl please support him!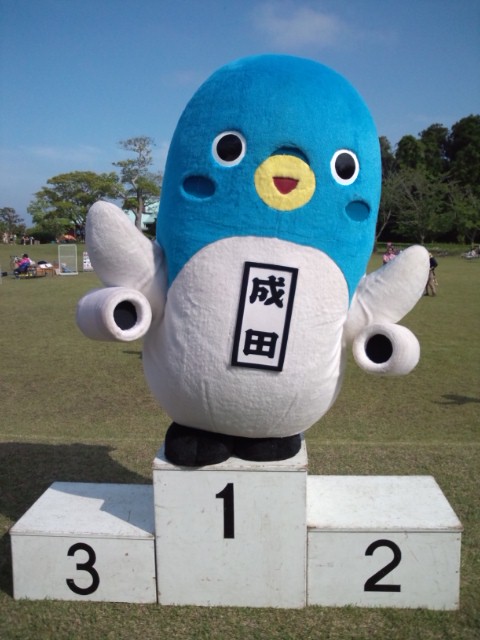 A Narita City Tourism character "growl" participates in various Events inside and outside the prefecture since a debut of April, 2010 and makes an outstanding performance for sightseeing PR as a Narita city special sightseeing ambassador.
The idol growl of all loved from a child to an adult by the pretty gesture by all of you.
I participate in various Events positively, and the growl that a delicious thing of Narita, pleasant Events, a recommended spot are introduced to greatly flaps from hometown Narita city and continues growing up to a character loved by of the whole country.
A growl does an entry in popularity vote "mascot Grand Prix 2017" of the national mascot magnificently this year.
The national 22nd place, the second place in Chiba and a wonderful result are mastered by the popularity vote of the last year.
"Narita is made the Japan's most famous town, and two characters of "Narita" in the stomach of a growl have the everybody that there is many it come to play, and they want to know the good point of Narita!" It is an expression of the wish of such a growl.
Well, all of you access "mascot Grand Prix 2017" vote page right now, too♪
Heap up "mascot Grand Prix 2017" by power of national growl fans as well as Narita citizens in total, support, a vote to a growl thank you for your cooperation.
Vote method to a growl
As for the vote, it becomes just at 18:00 on - Friday, November 10 at 10:00 on Tuesday, August 1.
☆Vote to a growl☆
Vote from a PC, a tablet smartphone
http://www.yurugp.jp/vote/detail.php?id=00000031
Please input a registered e-mail address and password.
I "vote for this character" is clicked and is vote completion. ※The vote is to once a day in 1 e-mail address.
The registration of the vote ID from this
Vote from a PC, a tablet smartphone
Please do ID registration on a vote only first.
※In the case of free mail such as Yahoo! Mail or Gmail, an e-mail address having register may not be accepted.
http://www.yurugp.jp/vote/method.html

An official page of mascot Grand Prix 2017 is this place.
http://www.yurugp.jp/ (External link)