It is the text from here.
"Mascot Grand Prix 2017" of a growl fan Thanksgiving Day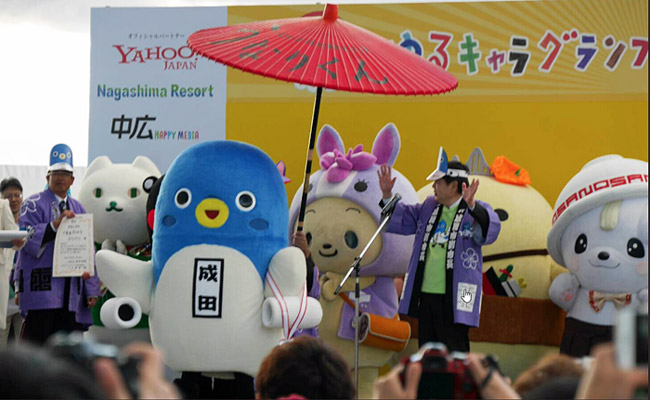 A sightseeing character growl of the Narita city won the grand prix of the local section by "mascot Grand Prix 2017"!
All of supported fans contributes to the fact that the grand prix was able to be won.
Therefore the fan Thanksgiving Day will be opened on November 26, 2017. Come by all means.
Summary of the fan Thanksgiving Day
Date

From Sunday, November 26, 2017 13:00 to 16:00 (rainy weather decisive action)

Place
Open space in front of Naritasan Omotesando Street and Mt. Narita outer gate
Map (PDF: 385KB) of a parade and the Thanksgiving Day stage
Contents

Omotesando parade
Thanksgiving Day (total door front open space)

Reference

Narita City Tourism promotion section phone number: 0476-20-1540 (directly)
Schedule on the day
13:00

I parade towards Naritasan Shinshoji Temple, and Naritasan Omotesando Street is started at the neighborhood of Chiba Kogyo Bank
14:30

It is the arrival at the parade in the open space in front of the Naritasan Shinshoji Temple outer gate
14:40


The Thanksgiving Day opening of a meeting (on an open space special stage in front of the Naritasan Shinshoji Temple outer gate)

Mayor greetings
Guest greetings
Participation mascot introduction
Ornamental scented ball difference (person of going on the platform)

15:00


Closing

Sato vermilion mini-concert
Growl, exchange meeting, photography society with the fan, souvenir distribution

15:30
The Thanksgiving Day end