It is the text from here.
A growl won local section Grand Prix by mascot Grand Prix 2017!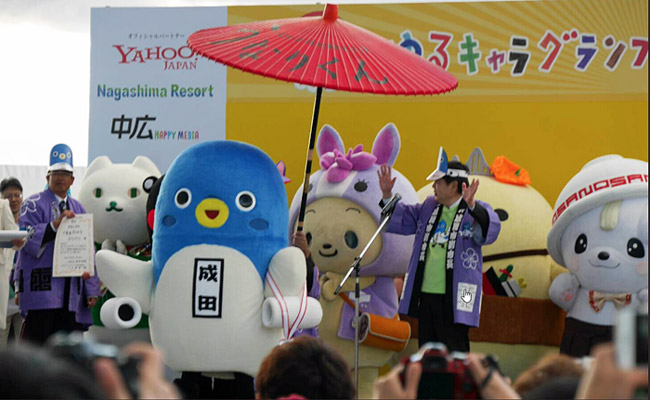 A sightseeing character growl of the Narita city won the grand prix of the local section by "mascot Grand Prix 2017"!
"Mascot Grand Prix 2017 in Mie Kuwana, Nagashima resort" was held on Sunday, November 19 and the vote in the venue was matched with the Internet and collected 805,328 votes.
Supported contributes to the fact that I prosper, and a certain grand prix was able to be won every day.
Thank you very much for the support that was hot, everyone, of the national growl fan.
The growl that greatly flaps from local Narita city, and continues growing up from all of you of the whole country to a loved character.
I participate in various Events positively, and a delicious thing of Narita, pleasant Events, a recommended spot are introduced from now on.
We are looking forward to hearing from you!
Mascot Grand Prix official website
http://www.yurugp.jp/index.php (External link)
Growl Twitter
https://twitter.com/unarikun_narita (External link)
Growl official homepage
http://unarikun.jp/ (External link)