It is the text from here.
Events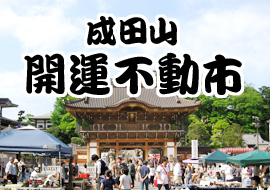 Hanasaki-cho is held on handbook regular assembly ground (first Saturday), June 4 when I slept.
The door front venue is held on June 28 (I stop on May 28).
Latest information on shops
Search by keyword
Things to do
Search by category

成田市観光協会   Copyright (C) Narita City Tourism Association. All Rights Reserved.