It is the text from here.
Events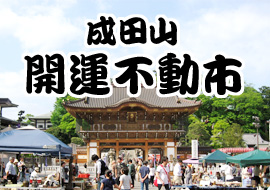 The Hanasaki-cho handbook regular assembly ground that slept (it is held on first Saturday), door front venue (it is held for 28 days a month)
Latest information on shops
Search by keyword
Things to do
Search by category

成田市観光協会   Copyright (C) Narita City Tourism Association. All Rights Reserved.