It is the text from here.
Nakacho, Saiwaicho neighborhood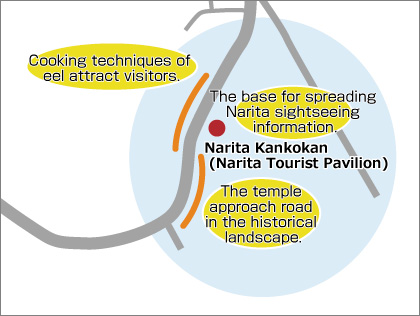 The area that reports history and culture of the Edo era in now
It is this neighborhood that reminds of the Edo era when Japanese inns showed the reasonable turnout as the town receiving a traveler of visit to Narita. It is tasteful in traditional cityscape and the slope of the character of the "ku" to continue gently. It is the area that overflowed in the vigor that the wooden 3-story buildings which there is a personality stand in a row, and many worshipers come and go.
Hospitality dishes "Freshwater eel" of Narita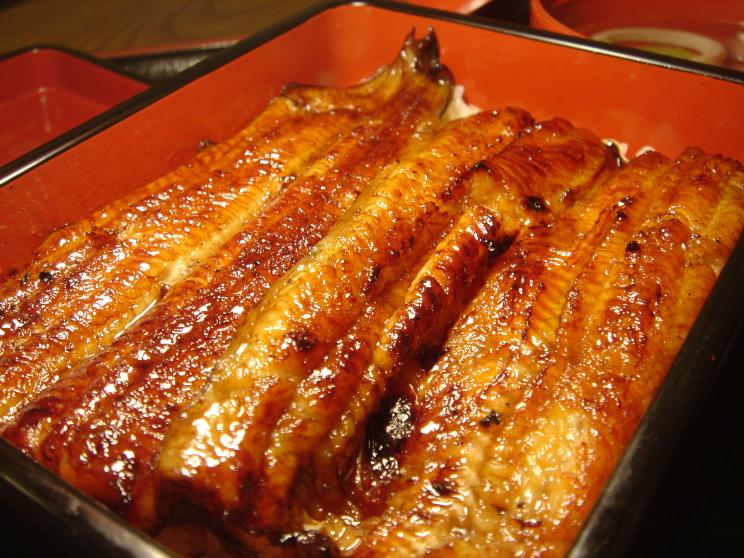 A Naritasan noted product is Freshwater eel. It is provided as hospitality cooking to a prayer visitor from the Edo era, and many stores take in Freshwater eel dishes on a menu even now. Above all, a well-known store links the eaves in this area, and the scene dealing with Freshwater eel at store becomes the specialty of approach to a shrine.
Dispatch base "Narita Kankokan (Narita Tourist Pavilion)" of the sightseeing information
The Narita Kankokan (Narita Tourist Pavilion) that the appearance in Japanese storehouse style gets a lot of looks. At a dispatch base of history and the sightseeing information of Narita, there are the display corners such as the delicateness of a festival car and "the Odori Hanami Dance" of the luxurious "Narita Gion Festival". In addition, for the customers from foreign country, the plan Events of the Japanese culture introduction is held, too.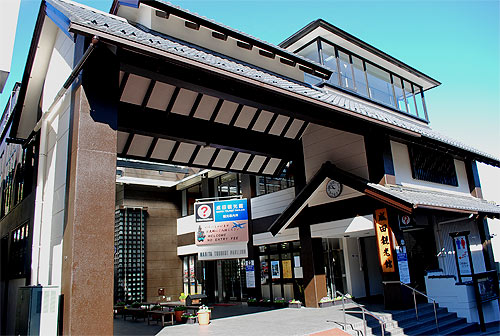 Recommended point
The sum Miscellaneous goods of the nature material which a craftsman handcrafts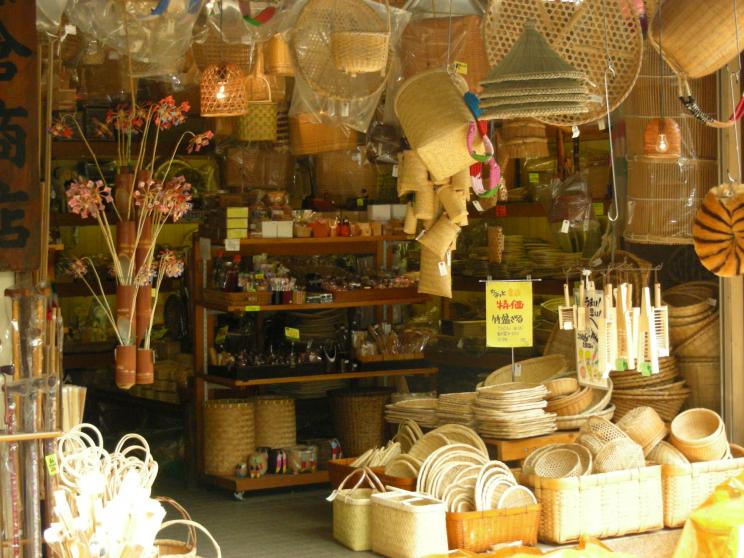 The shop where "the Fujikura store" where Omotesando is along keeps in bamboo work, woodwork, practical use Miscellaneous goods 3,000 points using the traditional natural material including the canework. It is recommended to take in as an accent of interior and the fashion.
The Cultural properties building that an observation tower gets a lot of looks is observed
The one day permanent building of the observation tower (observation deck) getting a lot of looks conspicuously on an approach to a shrine. In "great cottage in the field trip Tachi" founded in the middle of Edo era, it is open now as a restaurant, Pickles shop. The current building was built in 1935, and is the registration tangible cultural property of the country. There are a 114-tatami-mat large hall or noh stage, and there is the visit course of with meal, too.
Stylish sweetness cafe in the depths of the alley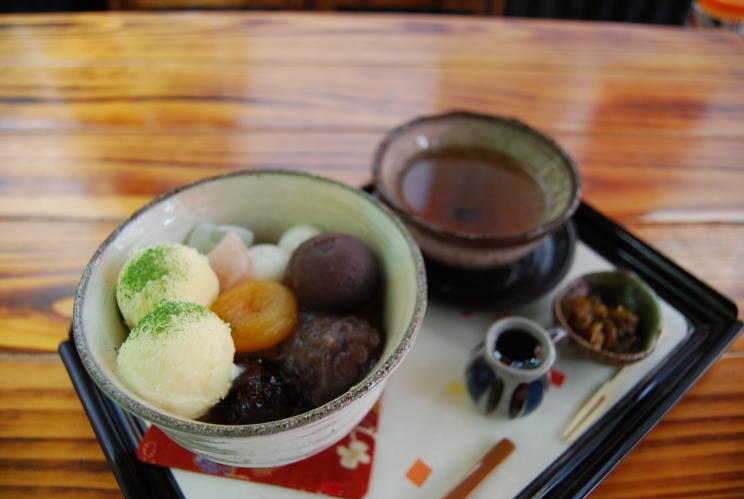 The stylish cafe which Matcha and sweetness can have on the depths of the souvenir shop in the facing of the Narita Kankokan (Narita Tourist Pavilion)! The recommendation is cream Anmitsu. There is the terrace seat and, in a quiet garden with bamboo forests as a back, can take a break.
List of stores