It is the text from here.
Honcho, Tamachi neighborhood/door front open space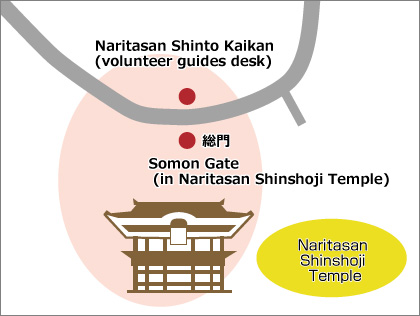 Last arrival point of Omotesando where an outer gate rises highly
When the slope is gone down from Nakacho, the Naritasan outer gate which finally becomes the last arrival point of Omotesando gets into eyes. The place where the prayer visitor who has each thought from various places, and visits the Naritasan is put together with one is this outer gate. A prayer visitor comes and goes consistently, and this neighborhood does well very much in a prayer month of September in weekend and January, May.
Naritasan outer gate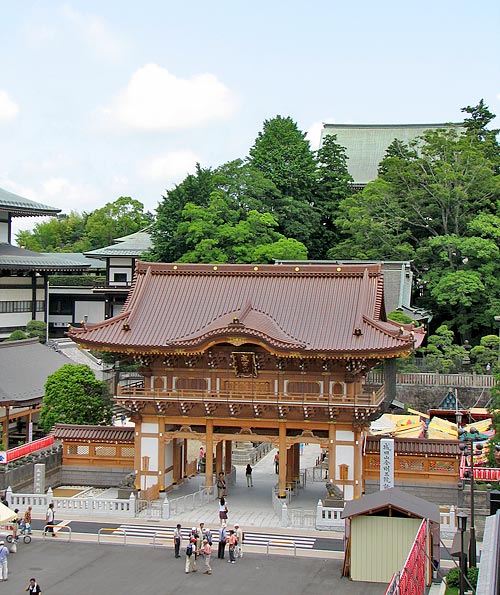 An outer gate made with a total zelkova showing the solemn appearance as a central station of the Naritasan Shinshoji Temple. It is put together for "Naritasan open basis 1070 anniversary memory University exhibiting a Buddhist image" carried out in 2008, and it was done 落慶, and serves to tie Naritasan and a temple town. There is a door front open space before the outer gate and becomes the place of recreation and relaxation for prayer visitor.
Volunteer guide
A reservation of the Volunteer guide having show around the precincts of the Naritasan Shinshoji Temple free in the Naritasan believer Hall facing the door front open space is accepted. By rotating with the specialized guide who knew everything about Naritasan to the every corner, can touch the profound charm of 新勝寺.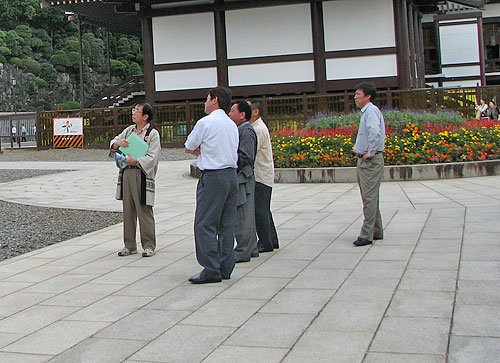 Recommended point
Coffee which has just finished sawing it of the own house roast in in front of outer gate

In "HOUEI COFFEE" in front of the Naritasan outer gate, an own house roasts the coffee beans which selected carefully, and it is sawed, and stand and provide freshly brewed coffee. Other than the blended coffee which beans are exchanged with every day in rotation, the caffe latte with full of the milk is recommended, too.
List of stores