It is the text from here.

A The procession going slowly and a dedication dance are carried out
First Ichikawa Danjuro who is the first person of Edo Kabuki. After granting a child, and performing prayer in Naritasan Shinshoji Temple, the long-awaited eldest son was given. Thereafter the Ichikawas and edge of the Naritasan Shinshoji Temple spread out.
A The procession going slowly of the Ichikawa Ebizo length is carried out from the Narita Station area to Omoto Domae, and a dedication dance is shown to Naritasan Omotesando Street on the special stage of Omoto Domae after a The procession going slowly.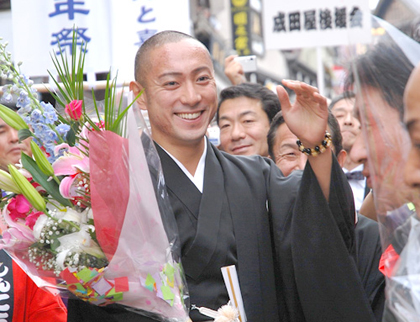 Holding summary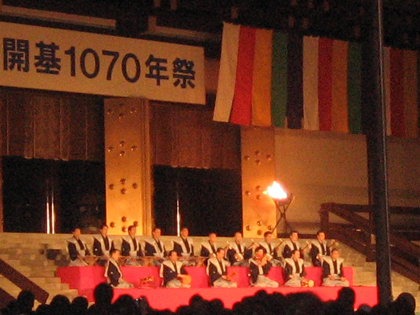 Place
Naritasan Omotesando Street, Naritasan Shinshoji Temple Omoto Domae
The date
Friday, April 20, 2018
It is a The procession going slowly in Naritasan Omotesando Street from 13:00
It is dedicated in Naritasan Shinshoji Temple Omoto Domae from 18:00, and I dance
Inquiry
General Narita City Tourism Association
A phone number: 0476-22-2102